Camping, yurts and bungalows
The camping is located on the side of river Brenno next to the center. Located at 1750 meters, it is the highest in Ticino and for this reason alone is worth a visit! Consisting of a dozen medium-sized pitches, it is ideal for couples or for families with tents and minibuses.
Camping
Rates CHF
Adult 11.–
Child (4 to 14 years) 5.–
Tent 10.–
Minibus 12.–
Car 3.–
Electricity 3.–
Dog 2.–
A night in a yurt or in a bungalow!
For those who want a unique experience it is possible to stay in our yurts. These typical tents from Mongolia are made of wood and sheep's wool. An opening located at the center of the roof allows the observation of the night sky comfortably lying on one's bed!
The yurt can accommodate up to 6 - 7 people, but is also suitable for a couple or a family.
As alternative you can accomodate in a wood bungalow ideal for two persons.
Rates CHF
(breakfast included)
Bungalow 2 persons 120.– (with bed linen)
Bungalow 2 persons 100.– (with own sleeping bag)
Yurt  4 - 6 persons, per person 50.– (with bed linen)
Yurt 4 - 6 persons, per person 40.– (with own sleeping bag)
That could also be of interest for you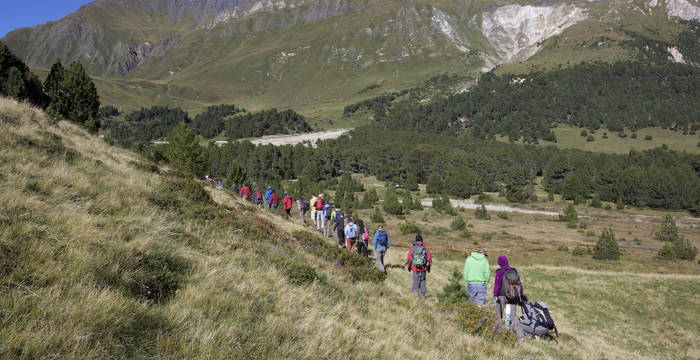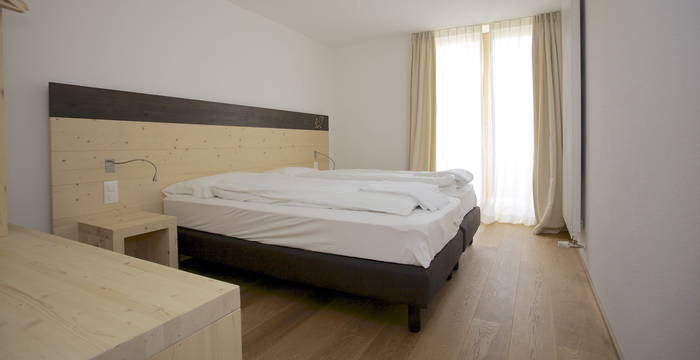 The comfortable and largely renovated hotel can accommodate…